Tricare Breast Pump Free through Insurance
Free Tricare Breast Pump Through Insurance
We Are An Authorized Tricare Insurance Breast Pump Provider
You may be wondering where to get a breast pump. The Breastfeeding Shop will help you get a Tricare breast pump through your insurance.
Contact us today for more details! Our customers say that we have excellent customer service rating us 4.9 out of 5 stars.
Tricare Also Covers Your Breast Pump Accessories
Not only can you order a breast pump, but you can also order Breast Pump Accessories by using your TRICARE coverage. Equally as simple as ordering your pump, TRICARE covers many of the breast pumping accessories you will need as well.
There are breast milk storage bags, accessory kits, and more attainable through your insurance. Members of our team handle all the hassles of billing your insurance for you; then, we ship your breast pump accessories to you at no additional cost.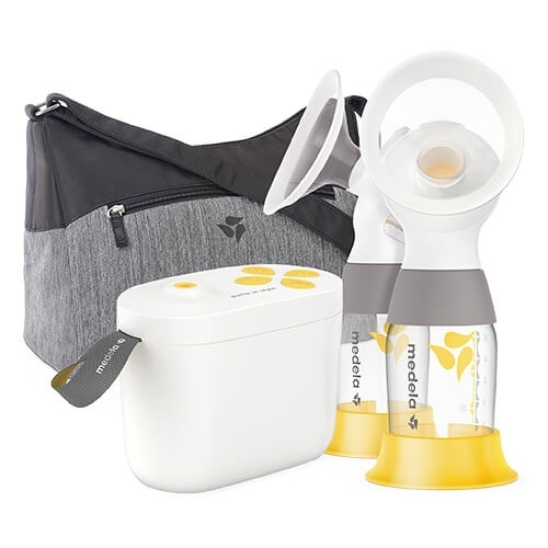 What Types Of Breast Pumps Can You Get through TRICARE?
The Breastfeeding Shop wants to make sure you have a great experience, so we directly contact your insurance company. If you have TRICARE Health Benefit, you are eligible to take advantage of TRICARE Breast Pump Coverage. Although, some high-end pumps will require an upgrade fee.
Manual breast pumps
Electric breast pumps
Hospital-grade breast pumps
Again, send us your prescription, and we will contact TRICARE for you. After that, we will then ship your breast pump and breast pump accessories directly to you at no cost. Everything is 100% covered, so there are no surprises.
Breast Pump Coverage is perfect for military moms who want to breastfeed and stay on the go! So now, you may be thinking — does TRICARE West, TRICARE East, or TRICARE Overseas cover breast pumps? Our team is happy to help you with that.
The Best Source for Baby Nursing Equipment
As an authorized breast pump provider, The Breastfeeding Shop specializes in supplying insurance-covered breast pumps to military moms and mothers who want to breastfeed their babies. Because, we understand that you might have more than enough bills at the moment.
You're probably purchasing diapers, baby toys, a carrier, a stroller, and a crib. So, let us help you get the best breast pumping equipment for free through your insurance.
At our shop, we make it easy for you to order by simply filling out an insurance order form and processing your order through our certified vendor channels with TRICARE. Next, we confirm your insurance and have selected one of our high-quality pumps, we will directly ship your breast pump and accessories. We have a great selection of insurance-covered breast pumps and are more than happy to assist you in finding the perfect fit. It's important to remember that not all breast pumps are created equally. Depending on your specific needs, a double-pumping electric pump may suit you better than a manual modelSo,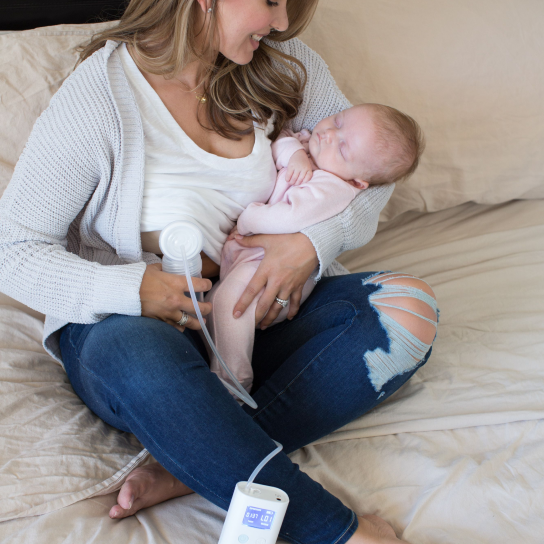 What You Can Do With Coverage
At The Breastfeeding Shop, we accept TRICARE Coverage and many other insurance companies. TRICARE is coverage that's provided for military families. Some of you may already be an army mom.
Or, you might be an expecting mom who's living on base. Either way, we can help you get the breast pump supplies and accessories that you need. Being part of a military family may come with added stress. But we're here to make it effortless to get TRICARE breast pumps.
Here at The Breastfeeding Shop, we supply more than just the top-rated breast pumps. We also offer pregnancy compression garments, nursing cover-ups, and breast milk storage bags. The goal is for moms to have everything they need to take care of their babies and themselves after childbirth. As a mom, we know you want to look after your baby, but you need to take care of yourself and take a break now and again. Pumping milk will help you do this. It allows you to share feeding duties with your partner or a babysitter.
TRICARE Breast Pump Policy
Are you curious about how the TRICARE Breast Pump Policy Works? For as long as you have a prescription and your provider is TRICARE, you can select from a TRICARE-covered Breast Pump at no cost to you. Allow our team to help you get the right breast pump and accessories for you and your baby.
Military Insurance and TRICARE Breast Pump Coverage
The Breastfeeding Shop is proud to serve military families all around the world. Wherever you're located, we can make it a lot easier to get a TRICARE breast pump online that is 100% free. Even if you haven't contacted your doctor and gotten a prescription yet — we can help with that too.
Once we get your TRICARE pump order and verify your coverage, we can ship your breast pumping supplies directly to you. Undisputedly, our team is willing to do everything we can to make the process as easy for you as possible.

You may be wondering how to get free TRICARE-covered breast pumps and supplies. There's no need to worry. Because our top breast pump supply company works with insurance providers on a daily basis, we know the ins and outs of the industry. Rest assured that there won't be any problems with your TRICARE authorized breast pump order. All that you have to do is call us at 866-255-6779 to get the ball rolling. Know that you can order a top breast pump directly through our website. We can even help you pick just the right pump. Our store carries everything from Lansinoh and Spectra pumps to Ardo and Ameda pumps. We even offer an Elvie TRICARE breast pump. So, contact us if you're wondering, "Does TRICARE cover a Medela breast pump?"
Do you have any questions you need help with?
If you don't see your insurance company on our list, give us a call. We'll let you know if we can help! The Breastfeeding Shop is dedicated to supporting military families and providing the maximum amount of breastfeeding options through insurance.
Also, if you have any questions or concerns, please feel free to contact us or e-mail us at thebreastfeedingshop@gmail.com at any time. You can also connect with The Breastfeeding Shop on Facebook, Pinterest, Instagram, and more!
We are very passionate about helping military moms get the best breast pumps through their TRICARE coverage and have been told we give the most accessories with your breast pump than any other company. You can also receive breast milk storage bags and a carry tote at no cost with your breast pump with TRICARE. Fill out this
form
to get your breast pump accessory kit from The Breastfeeding Shop! We are your breast pump provider for Tricare.
Our Most Popular
Breast Pumps