Your Source For A Lansinoh Breast Pump
To express enough milk for your feeding baby, it's best to have a comfortable breast pump. And that's precisely what you get with the Lansinoh breast pump. It comes with soft and comfy ComfortFit® flanges, ensuring a secure seal with the best fit. And this can help you get the best milk production. When it comes to expressing milk for your growing baby, each drop of milk is important. With its perfect fit and different suction levels, the Lansinoh Signature Pro™ is meant to help you get the most out of every pumping session. And here at The Breastfeeding Shop, we firmly believe that breast milk is the absolute best nutrition source for infants. Just because your child is having trouble latching, it doesn't mean that you have to give up on breastfeeding. Quality breast pumps may be just what you need to help get the milk flowing.
Need A Free Lansinoh Breast Pump? Shop With Us Today!
If you're wondering, "Should I buy a Lansinoh pump?" you've come to the perfect spot. In fact, we may be able to get you an insurance-covered Lansinoh with no out-of-pocket cost! You might think that getting a free Lansinoh pump is difficult. Actually, the process is very easy when you partner with us. Once you fill out our straightforward order form, we'll handle everything else for you, resulting in a convenient breast pump delivery service.
These great Lansinoh pumps come with a variety of fabulous features, including a closed system, two-phase technology, dishwasher-safe cleaning, and an LCD display that's very easy to use. Additionally, this pump from Lansinoh is lightweight and portable. So, you can take it with you and have it whenever you need it throughout the day. Some mothers usually pump at home. Meanwhile, other moms pump in their car or at work. Wherever and whenever you need to pump milk, the Lansinoh breast pump will be right there for you.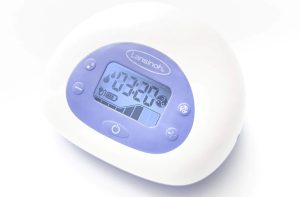 When you're thinking, "Where can I get Lansinoh breast pumps near me?" get in contact with us at The Breastfeeding Shop. Our amazing team strives to make the milk pump ordering process very easy for new and expecting moms. And we can get you a free breast pump! You're probably busy preparing for your baby's arrival. Or, maybe your baby's already here. So, let us contact your insurance provider for you. We have several years of experience working with various insurance providers. Whether you need a Highmark, Cigna, Tricare, or Aetna Lansinoh pump, you can count on us.
Contact Us For More Info
If you're not quite sure if this is the pump for you, that's okay. Get in touch with us. We're happy to go over the differences between a Lansinoh or Medela. There's no need to go through the breast pump selection process by yourself when we're here to help. Our knowledgeable staff members are standing by for you. Just because a certain pump worked well for your relative or coworker, it doesn't necessarily mean it's right for you. Learn more about our Lansinoh breast pump and see if it can meet your specific needs.