Elvie Pump makes it possible to pump on your own terms – ditch the hours spent tethered to a wall or cleaning tubes. With Elvie Pump you can lead the conference call, play with your kids, cook a delicious meal or simply enjoy some peace and quiet… all while you pump.
Users can connect Elvie Stride to the free app, allowing them to control the pump remotely, save preferred settings, and track pumping history.
What's Included:
1 Hub
2 Cup Fronts
2 Cup Seals
2 Breast Shields (24mm)
2 Caps
1 Tube Splitter
2 Short Tubes (for the Cups)
1 Long Tube (for the Hub)
1 Clip
1 Cover
2 Valves
2 Diaphragms
1 Charging Cable
Instructions for Use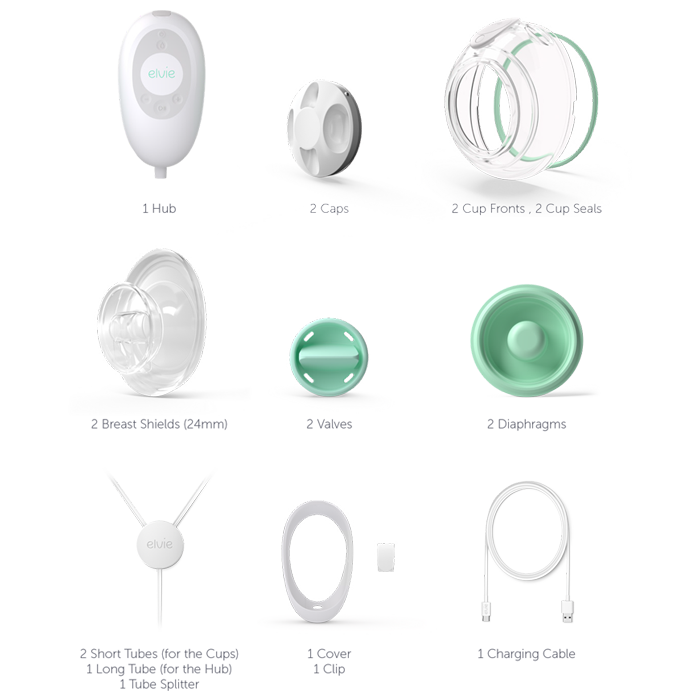 2-year warranty on the Hub and 90-day warranty on all other components. For complete warranty information, see our Instructions for Use.