Medela Pump In Style Advanced BREAST PUMP with maxflow technology COVERED BY INSURANCE
Get your Medela Pump in Style Breast Pump With MaxFlow Technology for free!
Medela Pump IN Style BREAST PUMP with maxflow technology FREE WITH INSURANCE
Are you looking for a 2-Phase Expression pump that could be completely covered by your insurance? Well, you've found it! And the Pump In Style Advanced Breast Pump With MaxFlow Technology Starter Set is included as a part of Medela's patented 2-Phase Expression technology pump family. Additionally, maybe you're still comparing breast pumps, and you're not quite sure if this is the one for you. You can always contact The Breastfeeding Shop for more breast pump information. We're here to help you in any way we can.
fREE BREAST PUMP through insurance
The Medela Pump In Style Advanced Breast Pump with MaxFlow Technology Starter Set has several unique features that help moms comfortably express breast milk. Plus, this included Advanced Starter Set gives mom everything she needs to get started on her pumping journey confidently!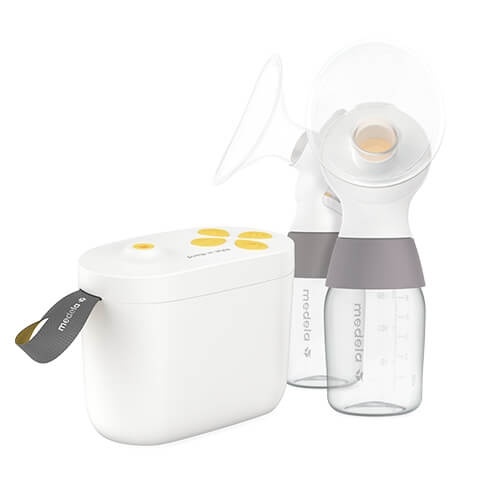 Features & Benefits
Set Includes
Features & Benefits
Features & Benefits:
Hospital Performance:  Inspired by our hospital-grade (multi-user) Symphony® breast pump
Efficient: Advanced motor generates vacuum with MaxFlow™ micro-vibrations for effective breast milk expression
More Milk: Clinically proven to increase milk volume by 11.8%*
Closed System: Prevents milk from entering the tubing when using PersonalFit Flex™ connectors.  Use with other connectors can cause irreversible damage to your breast pump.
Easy to Use: Few parts to clean and assemble
Intuitive Control:  Medela's combined speed and vacuum settings, pre-programmed based on our extensive research in breastfeeding and pumping, take the guesswork out for more effective pumping
Comfortable Pumping: PersonalFit Flex™ breast shields with soft rim and oval shape for more comfort and a better fit*, 24mm
2-Phase Expression® Technology: mimics baby's natural sucking rhythm
Safe For You and Baby: All parts that touch breast milk are made without BPA
Perfect On-the-Go Portability: Comes with everything you need to pump at home or away
Convenience: Includes a battery pack for convenient pumping away from the power outlet**
**batteries not included *Clinical studies, PersonalFit Plus compared to PersonalFit data on file
Set Includes
Should I Get a Medela Pump?
If you're tired of wasting your time with lengthy pumping sessions, the Medela breast pump may be just what you need.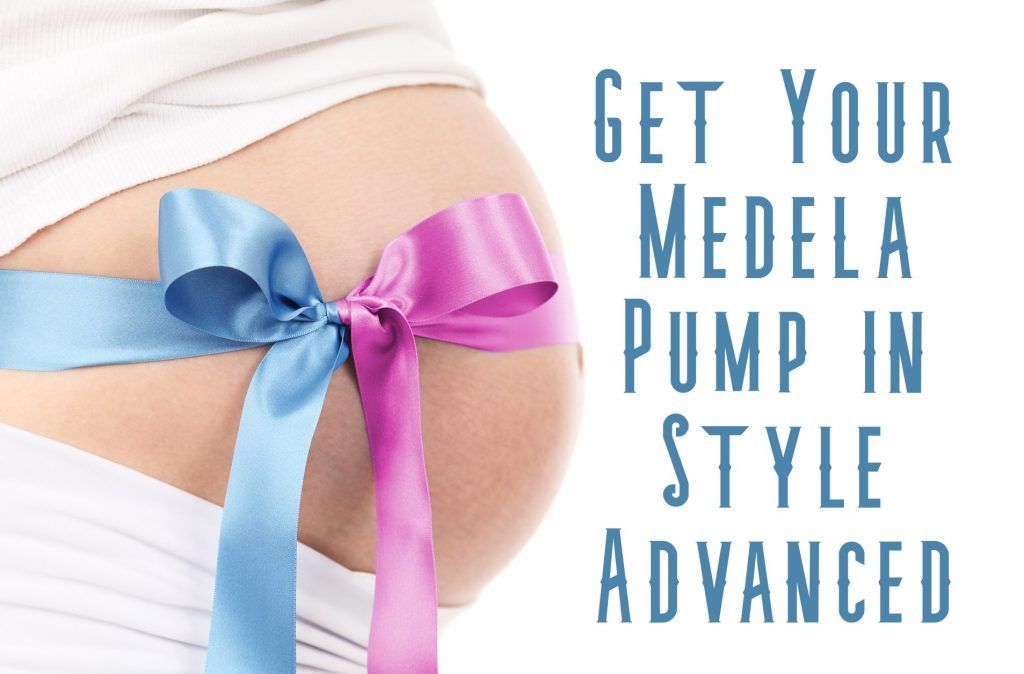 This strong breast pump makes for fast milk expression, it's completely portable, and you're able to use it with a car adapter. Medela designed this breast pump for moms who pump several times a day. Therefore, this fast electric pump is perfect for working moms who have to pump on the go. Also, there are several different settings for you to choose from on the Medela Pump in Style breast pump. Take some time to try out the different modes. They are meant to make your pumping sessions as comfortable as possible. And don't hesitate to contact The Breastfeeding Shop for more information on all of our amazing breast pumps. If you're thinking, "How can I get a Medela breast pump for free?" turn to us today.
The Pump in Style is extremely easy to use for moms who are in a rush to pump. Depending on your schedule, you may be trying to pump out a quick session in the car or on your lunch break. This easy breast pump will help you get it done quickly while still producing enough milk for your baby.
Wondering How to Get Free Medela Pumps? Shop with Us!
With our help at The Breastfeeding Shop, getting a great Medela pump is almost effortless. Once you get your prescription and fill out our form, we can handle everything else for you. We understand that if you're preparing for a baby, or if your newborn has already arrived–this is a very busy and exciting time for you. So, our team is here to help you out in any way that we can.Our free insurance pump store has more than just breast pumps.
If you need pump accessories and Medela pump parts, we can help with that too. In addition to offering the best breast pumps, The Breastfeeding Shop also carries bottles, spare parts, milk bags for storage, and more. Reach out to us for more details if you find yourself thinking, "Where can I get a Medela Pump in Style?"