Elvie Stride Breast pump - Free Through Insurance
Now launching the ultra-quiet, hands-free Elvie Stride electric breast pump
Designed To Move With You - The Elvie Stride Electric Breast Pump
You may have landed on this page after asking yourself, "Where can I get an Elvie Stride Breast pump for free?" Well, we have the answer you're looking for. Here, at The Breastfeeding Shop! We aid in the process to make it all a breeze. Did you know, rather than paying for a luxury breast pump, your insurance can potentially cover the costs of your breast pump, breast pump accessories, and so much more! Now, you'll never have to ask, "How much does the Elvie Stride cost?" Take back control of your hands — and your day…
…with the Elvie Stride Breast Pump through The Breastfeeding Shop!
Now that you know your insurance can cover your costs you may be asking "Where can I get an Elvie Stride Breast pump near me?" We can answer that too! We know that no two mothers' schedules are the same. Therefore The Breastfeeding Shop offers you the option to visit us at our physical location as well as providing the option to visit us online. In addition to providing multiple ways of obtaining a breastfeeding pump, The Breast Feeding Shop takes great measures to ensure that each and everyone's experience is a personal one as well. When you are ready to start the process, all you have to do is answer a few questions to get going.
Features & Benefits Of The Elvie Stride Breast Pump
The Ultra-Quiet Elvie Stride - Discreetely Express
The leading feature of the Elvie Stride breast pump is the hands-free concealing experience it provides. In addition to offering mobility, the Elvie Stride pump also provides discretion with its built-in noise reduction technology. These are just a few of the beneficial factors. Take a look at all this pump has to offer.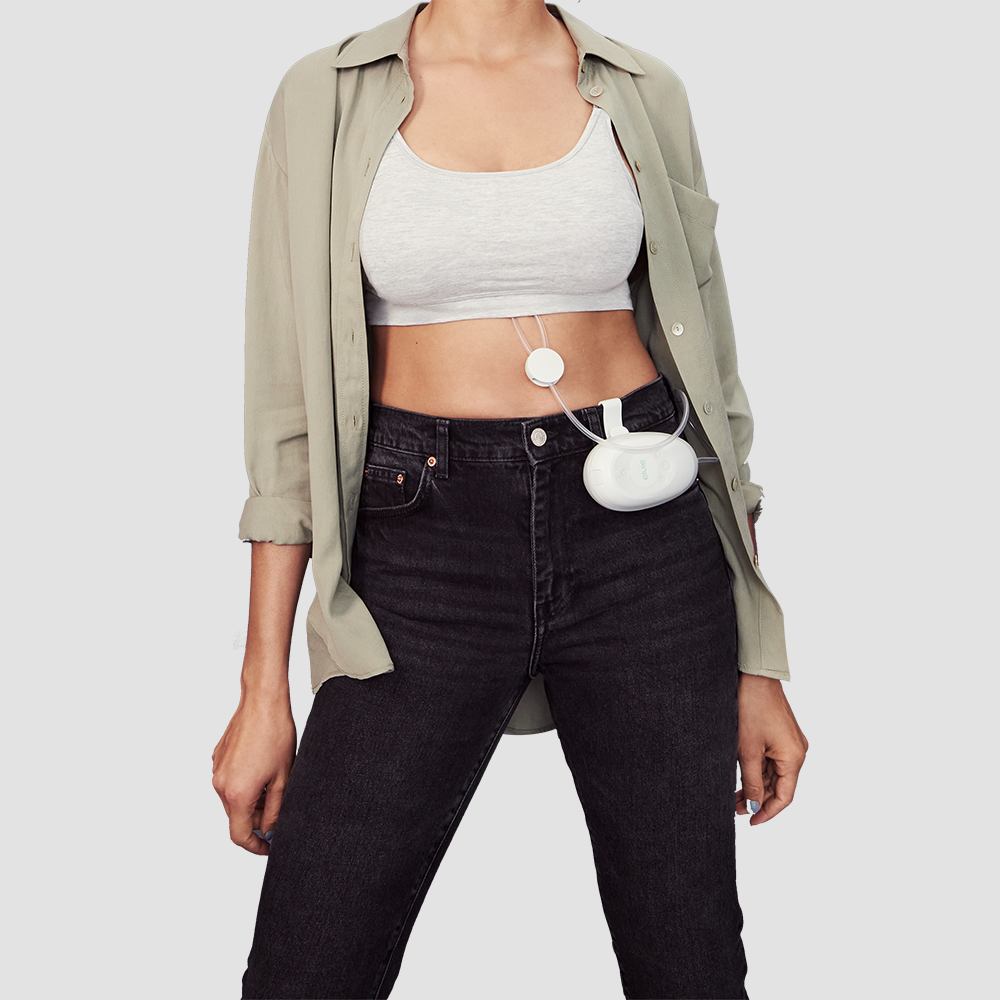 Worn under clothing, Elvie Stride collects milk
in-bra, keeping your hands and body free to
move. Take a walk, take a call, or just take time
for yourself— with nothing to tie you down.
Built with noise reduction technology, Elvie Stride blends into the background for true pumping discretion.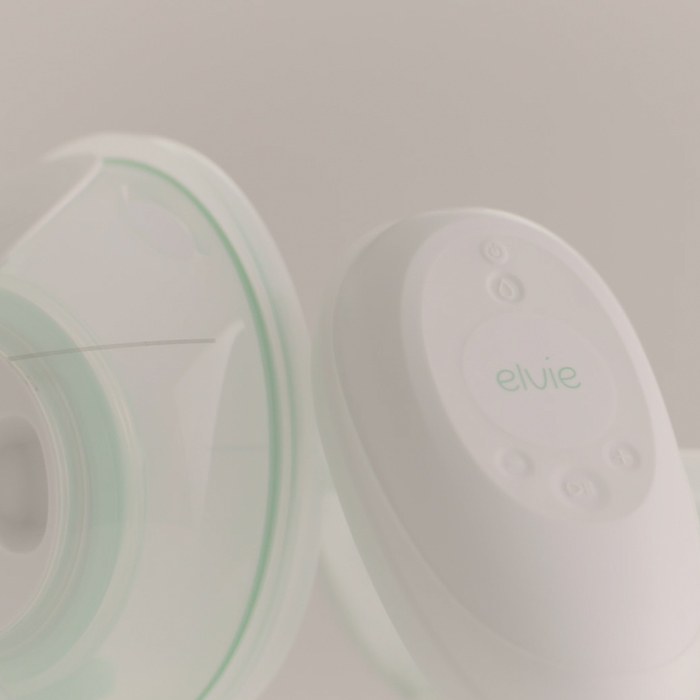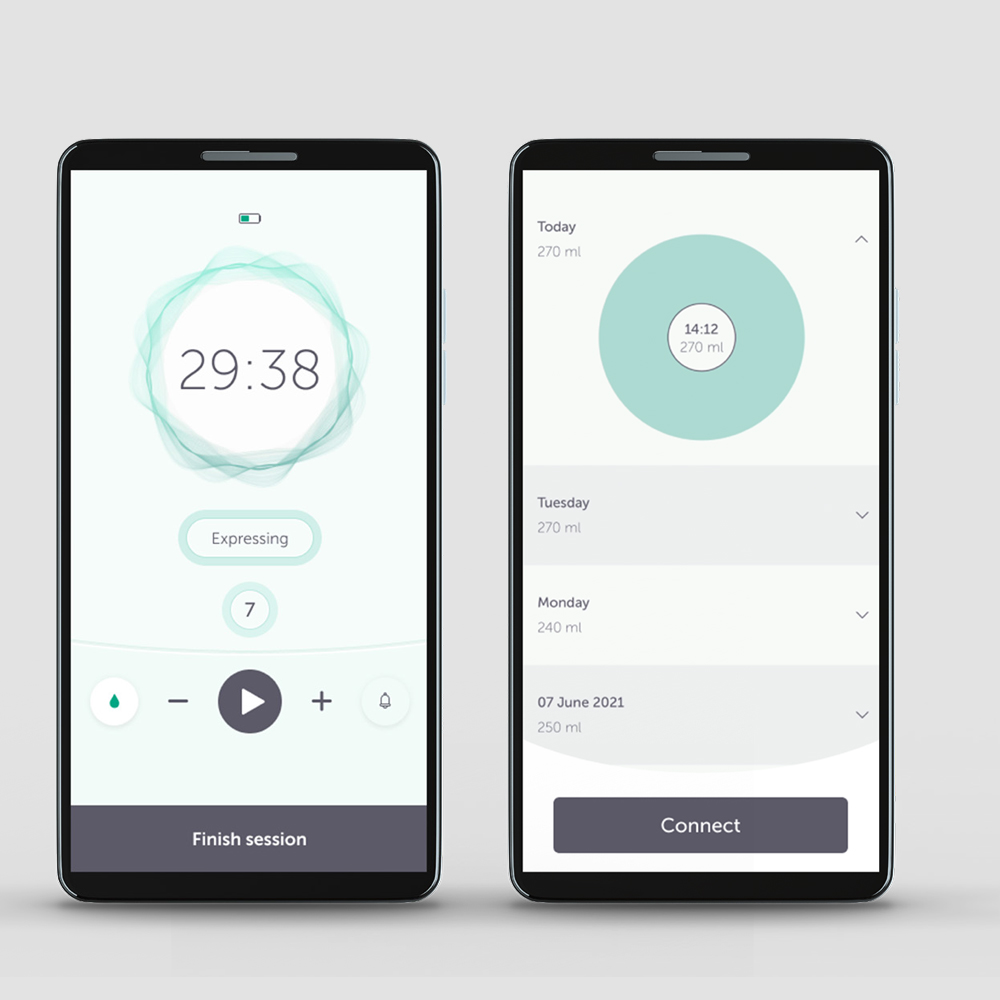 Connect to the free Pump with Elvie app to control your pump remotely and keep tabs on your pumping history. It's smarter, so you don't have to pump harder
Choose from 10 intensity settings in both Stimulation and Expression modes for optimal comfort and efficiency. Customize your pump so it always starts with your preferred settings.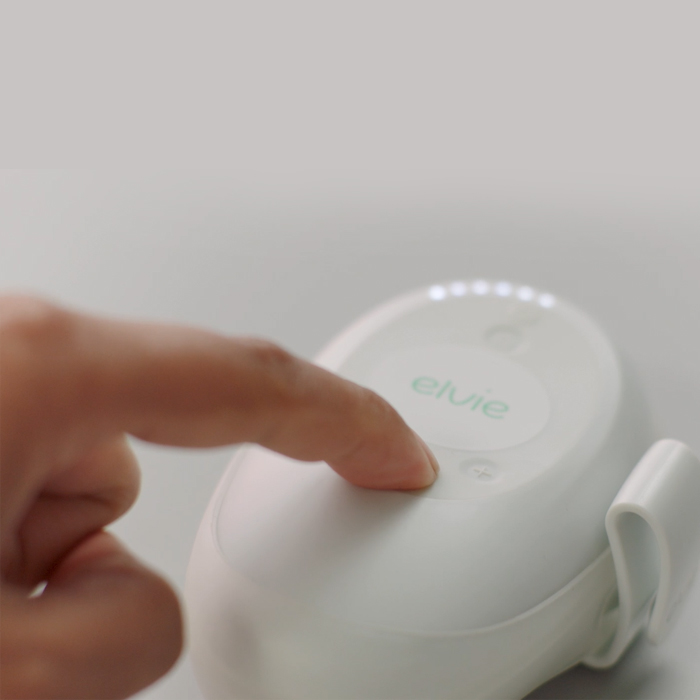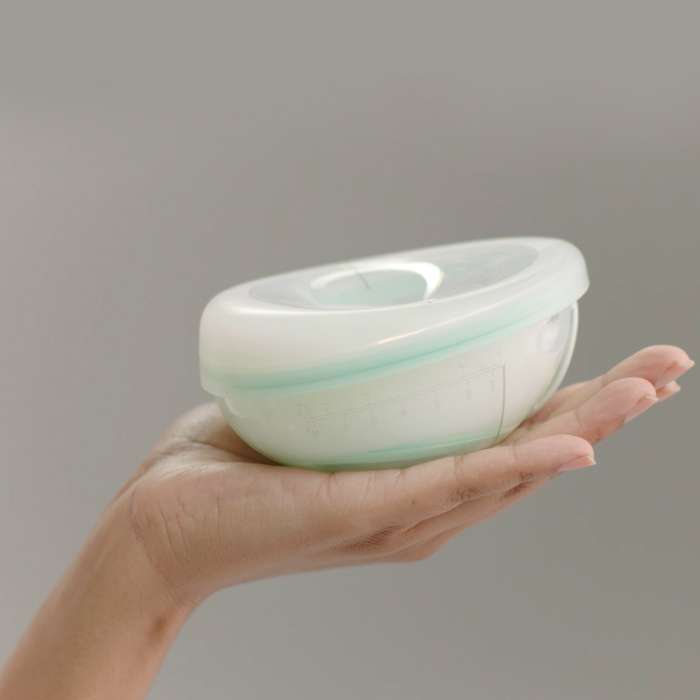 The Proven Airlock Protection™ barrierhelps to protect milk while keeping the pump tubing clean and dry. Therefore, there's no need to clean the tubing.
Additionally, the CustomControl™ allows moms to closely mimic their baby's specific nursing rhythm. And moms have total control of their cycle (both speed and suction) to select the best levels for their comfort and milk flow. Add all this up, and it's easier for moms to express sufficient milk.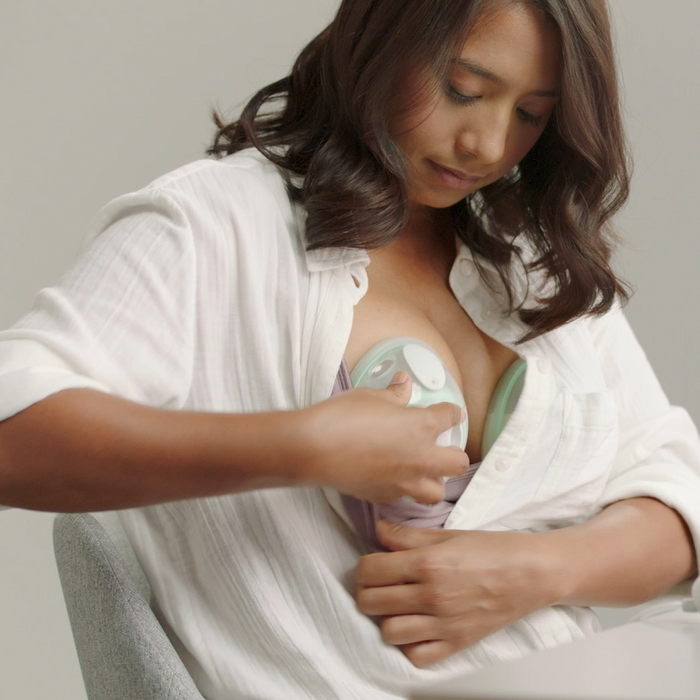 The Elvie Stride Breast Pump features a unique design that prevents moisture and milk from entering the tubing. Therefore, under regular use, there's no need to clean the pump tubing! And this can be a huge time saver. Plus, you can use the pump almost anywhere. It operates using three power sources – AA batteries, AC adapter, or the optional car adapter. This will help make it a little easier to fit breast pumping into your busy schedule.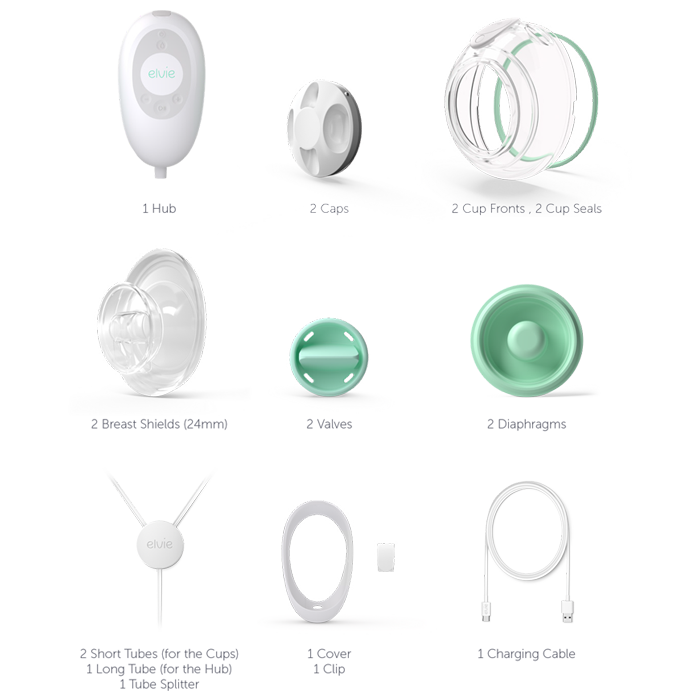 "Why should I get an Elvie Stride" is probably the next question to consider when researching your options. Opportunely enough, our breast pump professionals are here to assist you every step of the way. To answer that question, one of the many benefits of acquiring an Elvie Stride breast pump is the freedom it creates. This device is worn under clothing which creates the perfect opportunity to finish other tasks in the meantime. Another amazing feature the Elvie Stride breast pump has to offer is the easy clean system that basically eliminates all the tubing care! Being the sole breast pump kit with a proven protective barrier and closed system pump, means that liquids and moisture are kept out of the motor and pump tubing when you pump so that your milk stays purely yours.
Another highlight to this portable double breast pump is the pairing of hospital-recommended technology with mother-friendly features. For example, the piston-driven technology for efficient and comfortable pumping. Weighing only one pound contributes to the compact and lightweight design that the Elvie stride is renowned for. Plus, the individually adjustable suction and cycle controls help you locate the very best settings for you, allowing you to get the most out of your pumping sessions. Regardless of your profession, it's fantastic for all moms who want a quick, easy, and effective breast pumping experience!
Need a Elvie Stride? Shop with Us Today!
You may have come across the thought, "where can I get an Elvie stride pump?"  Here of course! The Breastfeeding shop's dedication to customer knowledge will help you sort through what works best for you to get your exceptional breast pumping equipment for free through your insurance. We work with Blue Cross and Blue Shield in several states, Ambetter, Highmark, Tricare, and many more. What are you waiting for? Contact us today!
Breast Pumps, Compression Belt & Socks
Best breast pumps free through insurance
Need Some Help With Your Order?
Call us if you have any questions about your order!