e-Lōvu Has Partnered With The Breastfeeding Shop
Breast pumps and accessories covered by insurance
Support accepted by nearly ALL major insurance plans + medicaids
Featuring all the best breast pumps on the market
In-depth personal customer support that can get a prescription for you, from your doctor.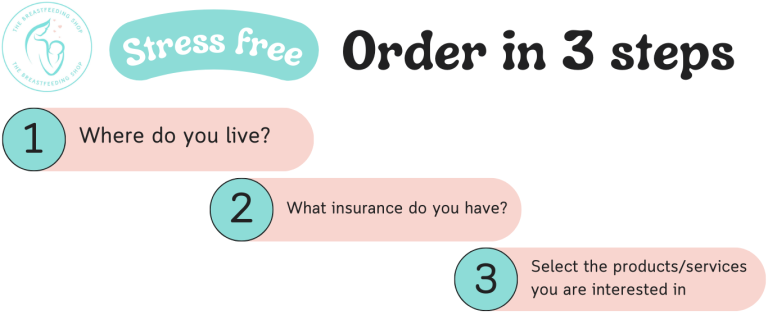 Breast Pump Insurance Order Form
Please fill out the form completely to ensure a timely process. We cannot process the order without a prescription. If you are expecting your physician to fax one over – please note that in the comments section, our fax number is (866) 430-7882. Please also note that the prescription MUST have a DX, i.e. (Z39.1), but it is up to your healthcare provider to determine which code/ dx is appropriate. Also, a LON i.e. (Length of Need – 99+ Months) AND E0603 (double electric breast pump) & Accessories. This is a secure form so your information cannot be viewed elsewhere. If information is left out it will delay the delivery. We are committed to shipping your orders as soon as possible and the more complete the form, the better we are able to do so. We do offer same day shipping if you need the breast pump urgently just call us to let us know @ (866) 255-6779. In most cases, once the pump is shipped, it will arrive the next day, as we ship from warehouses all over the USA, so we are able to get the breast pumps to you very quickly. Overseas orders do take a little longer.
Our Most Popular
Breast Pumps
Get Your Free Breast Pump And Accessories In
Minutes!
Working with The Breastfeeding Shop makes it easy for moms to get the pump and accessories they need to breastfeed their newborns. Complete the insurance form to qualify for your new breast pumps at no additional cost and let us take care of the rest.