Breast Pump Coverage – San Antonio Moms
Free Breast Pump in San Antonio Through Insurance
Deciding how you are going to feed your new little miracle doesn't always come easy. Once you choose to use breastmilk exclusively, it is essential to have a sound support system by your side. Thankfully, San Antonio's moms have The Breastfeeding Shop to help. We help you with your breastfeeding needs by giving you a free breast pump in San Antonio.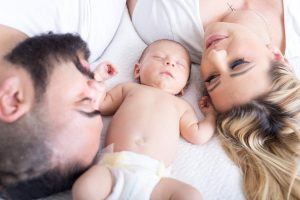 What are the Benefits of Breastfeeding?
There are so many benefits to breastmilk, and when you combine breastfeeding with a pump, your peace of mind climbs up a couple of notches. There are economic benefits, and a pump can serve as an effective way to maintain your milk supply. Additionally, it gives the go-ahead for others to feed your tiny bambino. Most importantly, your baby will always have access to the proper nutrients he or she needs. Making sure you have a quality breast pump is essential to breast pumping success.
Breastfeeding is not always easy and takes time — one of the biggest hurdles a mom faces when breastfeeding is when they go back to work. Your body is on a schedule, which makes it crucial to pump throughout the day. Everyone's lifestyle and routine are different. When you put your trust with The Breastfeeding Shop, we make sure to take some of that pressure off your shoulders.
How does The Breastfeeding Shop Help You Get a Free Breast Pump in San Antonio?
All you have to do is fill out the online form or call us at 866-255-6779, we will take it from there – No need to contact your insurance. You don't have to worry about the cost or obtaining a prescription. We will make sure all expenses are covered 100%.
The best part is you can pick from top-rated brands like Medela, Spectra, Ameda, and more. Our goal is to make this as easy as possible. Once you fill out the online form we will verify coverage, take care of your prescription, and mail your new breast pump within 3 days or less.