Free Breast Pump through Insurance with Tricare at Fort Lewis
Breast Pumps – Fort Lewis Moms By Tricare
Get Your Breast Pump Covered with Tricare at Fort Lewis
So many moms strive to breastfeed their little ones during the first year exclusively. However, sometimes obstacles can interfere with this goal. We understand how hectic the life of a Fort Lewis' mom can be. Combining both breastfeeding and a breast pump offers many benefits. Fortunately, The Breastfeeding Shop is not only one of the original providers for a covered breast pump with Tricare at Fort Lewis. We also take care of everything for you. That's right! All military moms stationed in Ft Lewis qualify to receive a breast pump for free through Tricare. Although, some high-end pumps will require an upgrade fee.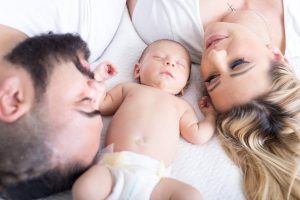 Benefits Of Combining A Breast Pump And Breastfeeding
With the aid of a breast pump, you will be able to increase your milk supply and preserve any extra milk. Also, maybe you are going back to work. A covered breast pump can offer options and alternatives if needed. Let's also not forget that sometimes mom needs a rest.
Additionally, it gives the thumbs-up to allow others to feed your new baby. Above all, your little one will always get the proper nutrients he or she needs. Having a quality breast pump is vital to breast pumping success.
How do I Get A Free Breast Pump with Tricare at Fort Lewis?
Excellent question! Deciding to buy a new breast pump is one of the most important investments you can make for yourself and your little one. Rather than taking on this challenging and confusing task alone, let us do it all for you.
Whether your concerned about the price or the time it takes to contact the insurance company, remember, we will take care of it all. The average cost for an electric breast pump ranges from $100 to $2000+. Now that is expensive! No worries; you will be covered through Tricare. From time to time, it can be challenging communicating with the insurance company. But this isn't the case when you work with The Breastfeeding Shop because we will do it all for you. We aim to make this process as smooth as possible from start to finish.
The best way to start this journey is first to ensure you have proper coverage. All of the five Tricare providers will cover your costs associated with a new breast pump. Among these are Tricare East, West, Overseas, Prime, and Tricare for life. Once you complete the online form or call us at 866-255-6779, we verify coverage and work with your doctor to obtain a prescription. Then comes the fun part! You will get to choose your new breast pump from some of the top brands like Medela, Spectra, Ameda, and more. The best part is you will receive your new device within three days or less. There are no out of pocket costs and no extra fees.