Free Breast Pump with Tricare at Fort Hood
Breast Pumps – Fort Hood Moms By Tricare
Breast Pump Covered with Tricare Insurance at Fort Hood
Some so many moms aspire to breastfeed their little ones during the first year solely. Although sometimes challenges interfere with this goal. A Fort Hood mom's life can be chaotic. Connecting both a breast pump and breastfeeding provides plenty of benefits. Fortunately, The Breastfeeding Shop is one of the original providers for Tricare breast pump coverage. That's right! All military moms stationed in Fort Hood qualify to receive a breast pump for free through Tricare. Although, some high-end pumps will require an upgrade fee.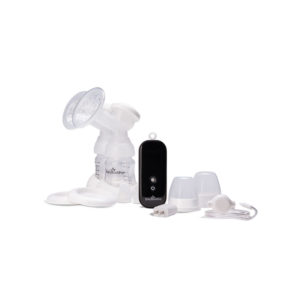 Tricare Breast Pump Benefits
Good question! Utilizing both a pump and breastfeeding will offer you the freedom to go back to work or rest and take a night off. Additionally, it gives the green light to allow others to feed your new bambino. Above all, your little one will always get the proper nutrients he or she needs, anytime, anywhere!
How do I Get A Breast Pump with Tricare at Fort Hood?
Deciding to buy a new breast pump is a significant investment to make for yourself and your little one. The average price for an electric breast pump ranges from $100 to $2000+. We know it can be expensive, but don't worry; you will be covered with Tricare. Sometimes communicating with the insurance company can be complicated. But when you work with The Breastfeeding Shop, we do it all for you. Our goal is to make your life as easy as possible. Think of us as a one-stop-shop.
The best way to start is first to ensure you have coverage with one of the five Tricare providers. They include Tricare East, West, Overseas, Prime, and Tricare for life.
Then, complete the quick online form or give us a call at 866-255-6779. Our experts will help you choose from one of the top-rated breast pumps that best meet your needs. Some brands you can pick from are Motif, Medela, Spectra, Ameda, and more.
Traditionally, most insurance plans need a prescription. But don't worry if you don't have one. We can take care of that too!
In the last step, you have been anxiously awaiting your new breast pump. In three or fewer days, it will arrive. No out-of-pocket costs! No extra fees! 100% of the costs are covered.