Free Breast Pump through Insurance with Tricare Fort Benning
Breast Pump Coverage – Fort Benning Moms By Tricare
Get Your Free Breast Pump with Tricare at Fort Benning
Look no further for help with your Tricare breast pump coverage. Breastmilk, also known as baby superfood, is by far one of the most natural and most nutritious ways to feed your newborn. Often, moms will strive to breastfeed their infant exclusively. But sometimes, life's obstacles can interfere with this goal. Being a Fort Benning mom is not an easy job. Combining both breastfeeding and a breast pump can offer peace of mind. Fortunately, you are in good hands with The Breastfeeding Shop.
We are one of the original providers for Tricare breast pump coverage. That's right! All military moms located in Fort Benning qualify to receive a free breast pump with Tricare at Fort Benning for free. Although, some high-end pumps will require an upgrade fee.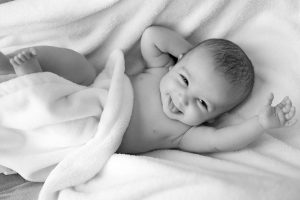 An electric breast pump offers not just economic benefits, but it also serves as an effective way to maintain your milk supply. Also, if you are considering going back to work, a breast pump will let you keep your milk stash flowing. A breast pump can offer a wealth of benefits and options if needed.
Additionally, it gives the go-ahead for others to feed your bambino. Most importantly, your baby will always have access to the proper nutrients he or she needs. Making sure you have a quality breast pump is essential to breast pumping success.
How do I Get a Breast Pump Through Tricare at Fort Benning?
Are they expensive? Am I covered with Tricare? Do I need a prescription? We get it! A lot is going on, and you probably have a lot of questions. Deciding to buy an electric breast pump is an important investment you can make for your baby and yourself. The Breastfeeding Shop is here to help. Instead of taking on this task alone, let us do it all for you.
Once you fill out the online form or call us at 866-255-6779, we will take it from there — No need to contact Tricare. We will verify coverage, take care of your prescription, and mail your new breast pump within three days or less.
No need to worry about the cost because if you hold Tricare West, East, Overseas, Prime, and Tricare for life, all expenses are covered 100%. Also, you will be able to choose from top-rated brands like Medela, Spectra, Ameda, and more. Our goal is to make this as easy as possible. Get your free breast pump with Tricare at Fort Benning today!