Breast Pump Blue Cross Blue Shield of Louisiana
Looking for Free Breast Pumps? Contact Us Today!
Blue Cross Blue Shield Breast Pump In Louisiana
If you have a baby on the way, this is probably an exciting and busy time in your life. You may be visiting with family, preparing the baby's room, or shopping for cute clothes and toys. The last thing you want to be stuck doing is contacting your insurance provider about free medical supplies. That's where The Breastfeeding Shop comes in. We make it so much easier for you to get your Blue Cross Blue Shield breast pump in Louisiana. All that you have to do is complete our quick, easy form. Then, we will handle everything else for you, resulting in a convenient breast pump delivery. We have years of experience working with insurance companies, including Blue Cross and Blue Shield as well as Tricare. So, reach out to us today if you've been having any problems. We'll work quickly to mark this item off your baby checklist.
Using your Louisiana breast pump and getting the most out of it is another important step in the process of feeding your baby. It can take some time and practice until you're able to figure out the best breast pump settings for you. If you're struggling with this, we encourage you to take a look at our blog as well as our FAQ page. Here, you'll be able to find helpful information and advice regarding pregnancy, pumping, and becoming a parent. Or, you can turn to us for more info on working your breast pump from Blue Cross and Blue Shield in Louisiana.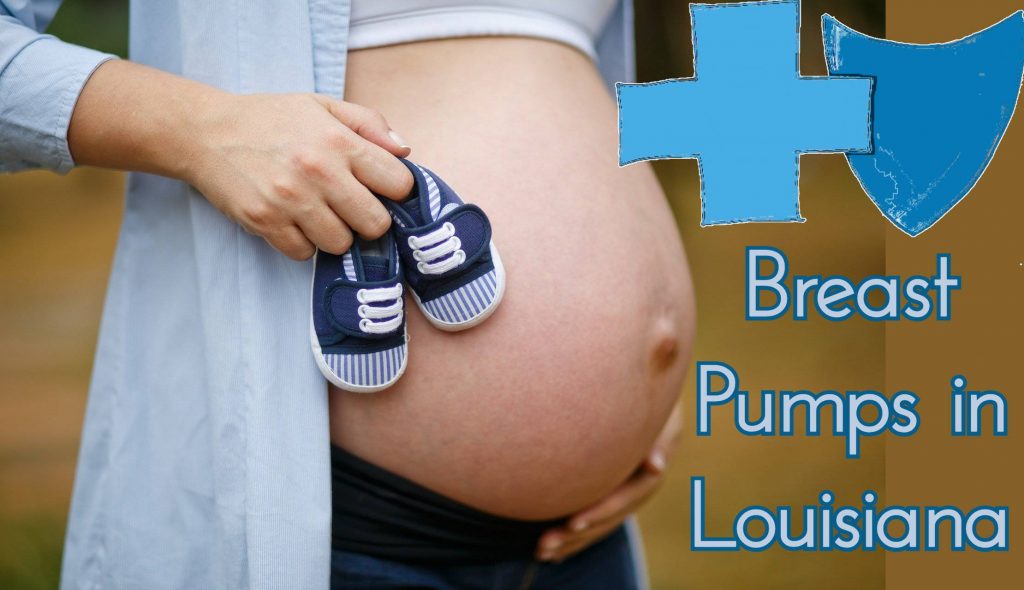 Where can I Get a Blue Cross Blue Shield Breast Pump in Louisiana?
If you're shopping for breast pumps, you've come to the perfect spot. Not only do we have a great selection of pumps, including Spectra, Elvie, Lansinoh, and more. Additionally, our knowledgeable staff members can help you find the best Louisiana BCBS breast pump for you. It's important to remember that each momma and baby have their own needs. So, the pump that worked perfectly for your relative or neighbor may not meet your specific needs. Contact us today for more breast pump model information. There's no need for you to try and go it alone, sifting through all of the breast pump descriptions yourself.
You may be wondering, "Where's the best place to get a Blue Cross Blue Shield breast pump in Louisiana near me?" At The Breastfeeding Shop, we strive to help new moms get the breast pumping equipment they need to care for their babies. In addition to pumps, we also carry milk storage bags, spare pump parts, compression garments, and more. If you're not quite sure what your insurance provider covers, we can help you figure that out. We work with insurance companies every day, so we know the ins and outs of the industry. Plus, we are more than happy to help out new moms and dads in any way that we can. We just want what is best for you and your baby.
NEED SOME HELP WITH YOUR ORDER?

CALL NOW 866-255-6779