St Petersburg Breast Pump Free through Insurance
Who Offers Breast Pumps in St. Petersburg Near Me?
Get an Insurance Covered Breast Pump In St petersburg
If you're expecting, you may be weighing the pros and cons of formula vs. direct breastfeeding and pumping. Here at The Breastfeeding Shop, we believe that breast milk is the absolute best source of nutrition for growing babies. But some infants have trouble trying to latch. Meanwhile, some moms struggle with expressing enough milk. But this doesn't mean that breast milk isn't an option for you. The baby feeding process can be much easier with the help of free breast pumps in St Petersburg. In fact, pumping after a direct feeding session can help you express more milk and avoid breast engorgement.
Looking For A Local Breast Pump Covered by Insurance Nearby in FL? Shop with Us Today!
If you're wondering how to get St Petersburg breast pumps, you've come to the right spot. Here at The Breastfeeding Shop, we offer a terrific selection of breast pumps for you to choose from. So, whether you need Medela, Freemie, Ardo, Elvie, or Spectra breast pumps in St. Petersburg, we have what you need. Although, some high-end pumps will require an upgrade fee. If you're not quite sure which pump to get, that's okay. Reach out to us, and we can go over the differences between an EvenFlo vs. a Lansinoh.
And we have more than just the best Florida breast pumps. Additionally, we carry spare pump parts, storage bags, bottles, and maternity compression garments. Depending on your insurance provider, you may be able to get these Florida breast pump supplies completely free. We work with a number of different insurance companies on a daily basis. If you need Aetna, Cigna, Tricare or Blue Cross and Blue Shield pumps in St. Petersburg, contact us today. We proudly serve Florida, including Tampa Bay and Jacksonville.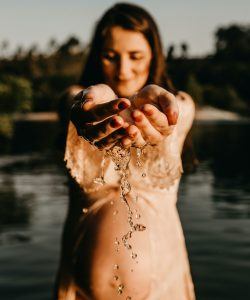 NEED SOME HELP WITH YOUR ORDER?