San Diego California Breast Pump Free through Insurance
Get Your San Diego, California, Insurance Covered Breast Pump
If you're wondering where to get free breast pumps in San Diego, you've come to the right place. Here at The Breastfeeding Shop, we offer a wide variety of California breast pumps. Whether you're looking for a Spectra S9 pump or a Medela pump in Style, we've got it for you. Breast pumps come in different models, shapes, and sizes with various settings and charging options. We can help you find the right equipment for expressing milk. Although, some high-end pumps will require an upgrade fee. San Diego California Free Breast Pump
If you're getting ready to head back to work, you may want to practice pumping beforehand. You can get accustomed to pumping regularly while your baby gets used to the bottle. When you're pumping every day, you may want to go for a fast double-pumping model. According to PubMed, these types of models tend to pump more milk. Usually, these pumps are a bit more expensive. However, The Breastfeeding Shop can help you get a San Diego, California free breast pump. Even if you already paid for a pump, we may be able to get you a Tricare breast pump reimbursement. Contact us for more details.
On the other hand, moms who are staying at home can also benefit from having a top breast pump. You will be leaving your home at some time — whether it's a fun evening out or a quick trip to run some errands. You can keep a few spare bags of breast milk in the fridge in case you're running later than expected. When you're not sure whether to go with a manual or electric pump, reach out to us.
Get Your Breast Pump Through Insurance in San Diego
If you live in the San Diego California area, you may qualify for a Tricare Free Breast Pump! You can search through our selection of the best breast pumps and fill out this insurance order form to see if you can get it for free! We are very excited to be able to accept Tricare Breast Pump Coverage for military families. Regardless of where you live, we are happy to ship your breast pump directly to you!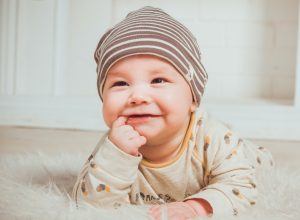 Need Some Help With Your Order?