Who Offers Breast Pumps in Orlando?
Get Free Breast Pumps In Orlando, FL
With a newborn on the way, you might not have a lot of spare time. Expecting moms and dads have a lot going on, and this is a very exciting time in their lives. You may be visiting with friends and family, buying baby supplies and clothes, babyproofing your home, or painting the baby's room. So, how will you find time to contact your insurance about breast pumps in Orlando, FL? There's no need to worry about that when you turn to The Breastfeeding Shop. We specialize in making the Florida breast pump ordering process very easy for new and expecting moms. All you have to do is fill out our simple order form and select your breast pump. Then we'll verify your insurance coverage and handle all the rest. You'll get an easy delivery of your breast pumps and supplies in Florida.
Wondering How to Get Breast Pumps Nearby in Florida? Shop With Us!
You may be wondering, "How can I get free breast pumps in Florida?" Well, we will do all the heavy lifting for you and contact your insurance company. We work with a number of providers, including Florida Blue Cross and Blue Shield. All you have to do is fill out our order form and pick a pump. Here at The Breastfeeding Shop, we offer a number of top-of-the-line Orlando breast pumps. We have Freemie, EvenFlo, and Elvie models as well as Ardo and Spectra pumps in Orlando. Plus, you can always call us if you can't decide which pump to get. Our friendly and knowledgeable staff members will gladly go over the differences between a Lansinoh and Medela breast pump. And the breast pump model that worked for your neighbor or relative won't necessarily meet your particular needs.
So, reach out to us for more details. We are more than happy to help customers throughout Florida, including Jacksonville and Tampa.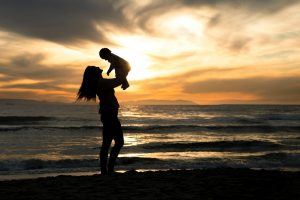 NEED SOME HELP WITH YOUR ORDER?