Oklahoma City Breast Pump Free through Insurance
Insurance Covered Breast Pumps in Oklahoma City
If you have a baby on the way, you may be trying to decide between breastfeeding, pumping, and formula. Here at The Breastfeeding Shop, we believe that milk is the absolute best choice for babies. But there are times when direct breastfeeding isn't an option. Some babies have a difficult time with latching. Meanwhile, some moms have a tough time expressing milk. But an Oklahoma City breast pump may actually help you with this. Sometimes pumping after a feeding session will increase a mom's milk supply. And you don't have to worry about your pump being a waste of money. Our team can help you get free Oklahoma City breast pumps through your insurance provider. Although, some high-end pumps will require an upgrade fee. All you have to do is fill out a simple form, and we'll handle everything else for you.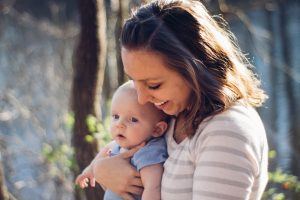 Wondering Who Offers Insurance Covered Breast Pumps in Oklahoma City?
If you're wondering where to get free breast pumps Oklahoma, look no further. Our online breast pump store has all of the brands and models that you need. We are your trusted source for a local breast pump in Oklahoma. Whether you need a Zomee, Medela, Freemie, Lansinoh, or Spectra pump in Oklahoma — we've got you covered. Plus, if you don't know which pump is right for you, that's okay. We can help you go over the different options that are available through your insurance. And we have experience working with several different insurance companies. You may need a Blue Cross and Blue Shield, Tricare, Aetna, or Cigna breast pump in Oklahoma. Whatever the case is, reach out to us at The Breastfeeding Shop. We're happy to help you.
NEED SOME HELP WITH YOUR ORDER?