Murrieta California Breast Pump Free through Insurance
Breast Pump Covered by Insurance in Murrieta California
We are excited to be able to accept insurance and ship free breast pumps to Murrieta, CA. If you are a mom, or soon to be, getMurrieta California Breast Pump your free breast pump today! We let you select from the best breast pumps and choose what's right for you and your baby. If you're not quite sure what pump is right for your needs, feel free to reach out to us for assistance. We are experts when it comes to California breast pumps. And there are a lot of different options these days. Save yourself some time and effort by reaching out to us for a breast pump comparison. We'll gladly go over the differences of our Spectra and Medela breast pumps. Although, some high-end pumps will require an upgrade fee.
Ready to get started? Fill out the breast pump insurance order form now! Any military family that is expecting a new baby is eligible for a Tricare Free Breast Pump as long as they have Tricare Breast Pump Coverage. We'll contact your insurance for you, so you can stay focused on preparing for your baby's arrival. You probably have enough on your plate at the moment. You may be preparing the nursery, babyproofing your home, or visiting with family and friends.
Contact Us for Your Insurance Covered Murrieta California Breast Pump!
Here at The Breastfeeding Shop, we have years of experience working with all sorts of insurance providers. So, we know exactly what you'll need to get your free Murrieta, California breast pump. Additionally, we may be able to set you up with free breast pumping accessories and supplies through your insurance. We have everything from bottles and storage bags to spare pump parts and compression garments that can help you recover from childbirth. Contact us for more information.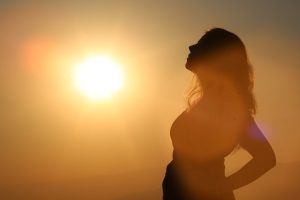 Need Some Help With Your Order?