Lemoore California Free Breast Pump through Insurance
Where can I get a Lemoore California Tricare Breast Pump?
Breast Pump Covered by Tricare Insurance in Lemoore California
We are excited to be able to accept Tricare Breast Pump Coverage for expecting moms at the Naval Air Station in Lemoore, California. Just fill out our form to confirm your eligibility and receive your free breast pump. You can choose from our selection of the best breast pumps, and we will ship right to your house. Plus, we carry everything from Elvie and Freemie breast pumps to Ameda and Spectra pumps in California. Although, some high-end pumps will require an upgrade fee. If you're not exactly sure which breast pump you want, reach out to us. Our knowledgeable staff members can make the selection process much easier for you too. Just because one pump worked well for your neighbor or coworker doesn't mean that it's the right free breast pump in California for you.
Get a Tricare Free Breast Pump just by uploading your prescription, and we will take care of the rest. Here at The Breastfeeding Shop, we strive to make it easy to get a Tricare breast pump in California. We want moms to have access to everything they need to care for their babies. And we believe that breast pumps can make this easier on both mom and baby. So, if you're wondering, "How can I get a free pump in Lemoore, CA?" get in contact with us today.
Looking for Insurance Covered Breast Pumps in Lemoore? Shop with Us Today!
We are your trusted source for your Lemoore, California Tricare breast pump. Even if you're planning on breastfeeding your baby directly, it doesn't hurt to have a breast pump in case you need it. Maybe there's a day here or there that you have trouble expressing enough milk. Or, maybe you're running late for a feeding session one day. If you have some milk stored in the fridge or freezer, the babysitter can just warm it up quickly.
And in addition to top-of-the-line breast pumps, we also offer maternity compression garments, spare pump parts, and Kiinde pouches for storage. If you're not sure what is covered under Humana, we can help you figure that out. Call us for more details. We are here to help you get the breast pumping supplies you need to care for your baby.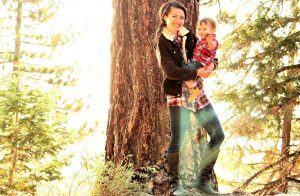 Need Some Help With Your Order?