Get Your Breast Pump in Houston
When you need a top-of-the-line Houston breast pump, look no further than The Breastfeeding Shop. We strive to help new moms and dads get the best breast pumps at a discount or completely free of charge through their insurance provider. When you think about your insurance, you may be picturing mounds of paperwork or spending long hours waiting on hold. On the contrary, this process is very simple and straightforward when you shop with us. Each day, we deal with all kinds of insurance companies, including Ambetter. So, we know exactly how to get the job done right. All that you have to do is fill out a simple form and select your pump. Then we'll handle the rest for you.
Even if you're having trouble selecting your Houston breast pump nearby, we can help. Our staff members have in-depth knowledge of the different brands. Therefore, we can help you find the best breast pump in TX that's right for you and your baby. Want to know the difference between a Spectra S1 and S2? Reach out to us today. We are happy to help you out.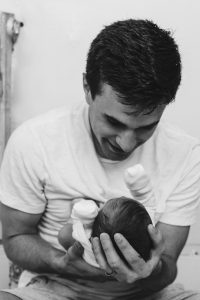 Contact Us If You're Wondering How to Get a Houston Breast Pump
If you're trying to get a top breast pump near Texas, you've come to the right place. We can make the breast pump ordering process very easy for you — all the way from start to finish. This way, you can get back to spending time with your newborn and enjoying this special moment in your life. Additionally, if you already paid for your pump, we may be able to set you up with a Texas
breast pump reimbursement
.
Get in touch with our team today!
Need Some Help With Your Order?