Fort Leonard Wood Missouri Free Breast Pump through Insurance
Breast Pump Covered Through Tricare in Fort Leonard
Contact us for your Fort Leonard Wood Missouri Tricare breast pump — a free breast pump is just a few clicks away with the help of The Breastfeeding Shop. We are a top-rated breast pump supplier. Plus, we accept military Tricare coverage in Fort Leonard Wood, Missouri. So, you can choose from the best breast pumps for free! Although, some high-end pumps will require an upgrade fee. We ship directly to you. If you have a newborn baby or are expecting a baby, fill out this quick form to confirm your eligibility. Then, we'll handle the rest for you. It doesn't matter if you have your prescription or not. Our team can help you at any stage in the breast pump ordering process.
Looking For A Breast Pump In Missouri? Contact Us!
Our breast pump store includes a wide selection of the best breast pumps. We have everything from the
Spectra S1
 and S2 to the Ardo Calypso, the 
Freemie Independence
, and much more. Even if you're not exactly sure which pump is best for you, get in touch with us. We know all about the different kinds of breast pumps. Plus, we deal with insurance companies every day. So, we know exactly how to get you the breast pumps and accessories you need for your little one. In addition to pumps, we also help new moms get compression garments, milk storage bags, and breast pump parts through their insurance. And the best part is that you won't have to pay anything for all of this. If you have a baby on the way, you may have noticed that children get expensive pretty quickly. You may be buying diapers, clothing, and a crib. Well, one item that you can cross off your shopping list is a Missouri breast pump. Once we confirm your insurance coverage, we can get your pump and ship it right to you at 
Fort Leonard Wood
. So, turn to us your Fort Leonard Wood Missouri Tricare breast pump — a free breast pump shouldn't be hard to get.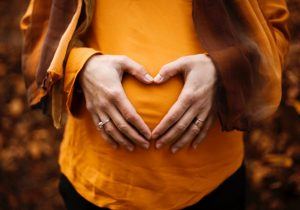 NEED SOME HELP WITH YOUR ORDER?