Fort Carson Colorado Tricare Insurance Covered Breast Pump
When you need a Fort Carson Colorado Tricare breast pump, turn to The Breastfeeding Shop. With our years of experience working with insurance companies, we make it much easier to get the top baby nursing equipment. We offer a variety of top-quality Colorado breast pumps. Although, some high-end pumps will require an upgrade fee. Our selection includes Spectra, Ameda, and Freemie pumps as well as the Medela Pump In Style and Freestyle Flex. This double electric breast pump is very efficient, and it has a closed system. That means that you can have peace of mind knowing that the breast pump tubing will stay clean.
Where Can I Get a Breast Pump in Fort Carson Covered by Colorado Tricare Insurance?
Breastfeeding is one of the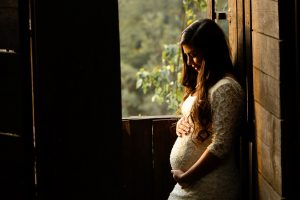 best things you can do for your baby, promoting your child's health and nutrition. According to the World Health Organization, breastfeeding offers long-term benefits for children. Babies who breastfeed are less likely to become overweight or have Type 2 diabetes. But not every infant takes naturally to latching, causing sore nipples and other ailments for mom. Plus, another benefit of breast pumping is that you get more control over your schedule. Mom doesn't have to be there every single time that baby gets hungry. After you pump, you can store the breast milk properly, so any caregiver or babysitter is able to feed the baby. This is especially helpful for working moms with long days.
Here at The Breastfeeding Shop, we want moms to have everything they need to feel comfortable while they feed and nourish their baby. That might include a fast-acting breast pump, pumping accessories, or after-pregnancy compression garments. These great garments can help decrease your pain level and recovery time after childbirth. We will work with Tricare to get you the products that you need. Contact us today for more information or if you have any questions or concerns. We can help you get a Fort Carson Colorado Tricare breast pump free of charge.
Need Some Help with Your Order?

Call Now 866-255-6779