Get a Free Chicago Breast Pump
As you're preparing for your baby's arrival, there's probably a lot of things on your shopping list. There's diapers, baby clothes, toys, a stroller, a carrier, and more. Yes, you have your baby registry, but a Chicago breast pump is something that you shouldn't register for. First, an IL breast pump nearby can be expensive. Why have a friend or family member purchase one for you when The Breastfeeding Shop may be able to get you a completely free breast pump from your insurance? This may seem like an impossible task. On the contrary, it's very easy to get a free breast pump and supplies when you team up with us. We strive to help new moms and dads get the equipment they need to care for their child.
Here at The Breastfeeding Shop, we believe that breast milk provides the best possible nourishment for young babies. But some infants don't take to latching. And others are born with health issues that make it difficult for direct breastfeeding. Additionally, it doesn't hurt to have pumped milk stored in the fridge in case of an emergency situation.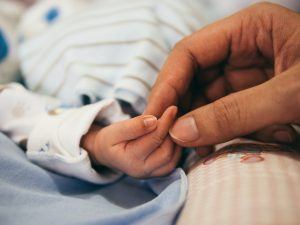 Wondering How to Get a Chicago Breast Pump? Contact Us!
Reach out to us if you're thinking, "Where can I get a free breast pump near me in IL? Whether you're looking for a Chicago Spectra pump or an Ardo Calypso, you've come to just the right place. Even if you're not sure which breast pump model is right for you, reach out to us. We can go over the differences between a Lansinoh vs.
Medela
or an
Elvie vs. a Willow
in Chicago. Call us at 866-255-6779. Our friendly staff members are happy to help you.
Need Some Help With Your Order?