Charlotte Free Breast Pump through Insurance
Tricare Covered Breast Pumps In Charlotte
If you're looking for the best free breast pumps in Charlotte, you've come to the right spot. The Breastfeeding Shop is here to make it easy for new moms and dads to get the pumping supplies they need to care for their babies. We believe that breast milk truly is the best source of nutrition for infants. Some babies have latching problems or health issues that make it difficult for them to directly breastfeed. But that doesn't mean you have to give up on giving your baby breast milk. 
Additionally, working moms in North Carolina will need a quality electric pump instead of a manual. If you're not exactly sure which Charlotte breast pump is best for a working mom, get in touch with us. We can set you up with a pump that meets your specific needs. And the best part is — we may be able to get you a breast pump for free. Although, some high-end pumps will require an upgrade fee. Our free breast pump provider works with a variety of insurance companies. Whether you need a Tricare East, Aetna, Ambetter, Highmark, or Cigna pump in Charlotte, we can help.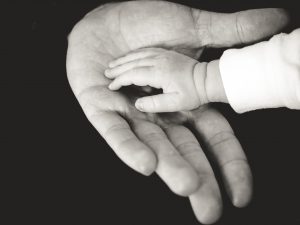 Providing The Best Free Insurance Breast Pumps In Charlotte
Wondering, "Who offers free breast pumps in Charlotte?" Get in contact with The Breastfeeding Shop today! We have all the top makes and models on the market. You may be searching for a Freemie, Ardo, Medela, or Spectra pump in North Carolina. Whatever the case is, we're here to help you get just the right breast pump for you. Even if you don't know which pump that is, we can help you find the perfect pumping equipment and supplies. In addition to breast pumps, we also offer Kiinde pouches, bottles, and pregnancy compression garments in Charlotte.
NEED SOME HELP WITH YOUR ORDER?