Buckley Air Force Base Colorado Breast Pump Free Through Insurance
Your Source For A Tricare Covered Breast Pump in Colorado 
You may be a mom or mom-to-be and live near Buckley Air Force Base in Colorado and need a pump. Either way, you are at the right place! Get a Buckley Air Force Base Colorado breast pump with Tricare.
We understand that balancing life while being a mom, working, and being in the military or having a husband in the military is hard enough. So, we are here to help! Here at The Breastfeeding Shop, we pride ourselves in helping military moms get the best breast pumps through their Tricare coverage at no cost to them! Plus, we have the largest selection of top-rated breast pumps to choose from. And that includes Motif, Medela, Spectra, Ameda, Ardo pumps in Colorado! Not sure which breast pump you want? Reach out to us, and we'll discuss your different options. Many insurance providers allow you to pick your own pump. Although, some high-end pumps will require an upgrade fee. So, contact us about your Buckley Air Force Base Colorado breast pump.
Where Can I Get A Tricare Military Insurance Covered Breast Pump In Colorado?
Our dependable breast pump company is here to help military moms get the pumps and equipment they need to nourish their babies. Depending on your specific insurance plan, that may include maternity compression garments, spare pump parts, bottles, storage bags, and more. So, reach out to us today for more details. We are happy to help families at Buckley Air Force Base in Colorado with the ordering process.
At The Breastfeeding Shop, we understand that as a military mom, you may be giving your own time or time with your spouse or child. And we appreciate your sacrifice, and our family-run business will do whatever we can to help you get your military breast pump in Colorado.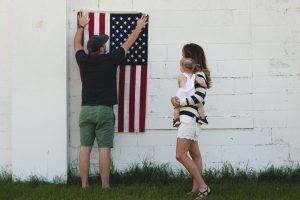 NEED SOME HELP WITH YOUR ORDER?