Walter Reed Medical Center Breast Pump Free through Insurance
Get a FREE Breast Pump with your Tricare Insurance.
Get a Breast Pump Covered through Tricare Insurance at Walter Reed Medical
We understand that balancing life while being a mom, working, and being in the military or having a husband in the military is hard enough. We are here to help! Here at The Breastfeeding Shop, we pride ourselves in helping military moms get the best breast pumps through their Tricare Insurance at no cost to them! We have the largest selection of top-rated breast pumps to choose from including Freemie, Elvie, Spectra, Medela, Ardo, and more! Although, some high-end pumps will require an upgrade fee. Not sure which breast pump you want? That's okay. Our knowledgeable staff members are here to help you compare breast pumps and find the right one for you.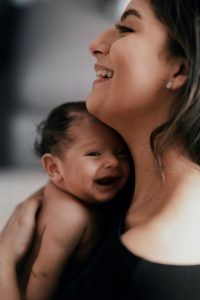 If you're a military mom or mom-to-be and live near Walter Reed and need a breast pump, you are at the right place! We make it a lot easier to get a breast pump at Walter Reed Medical Center in Bethesda, Maryland. Even if you're not sure if you'll be formula feeding or pumping breast milk, feel free to reach out to us for more details. We firmly believe that breast milk is the very best source of nutrition for developing babies.
Need an Insurance-Covered Breast Pump at Walter Reed Medical?
Our team is here to make it extremely easy to get a Maryland breast pump. We're here for you throughout the entire breast pump ordering process. That includes everything from contacting your doctor for a prescription to picking a breast pump style and getting a reimbursement for your pump. So, reach out to us today at The Breastfeeding Shop.
Need Some Help With Your Order?