Landstuhl Kaiserslautern Germany Free Breast Pump through Insurance
Get Your Breast Pump Through Tricare Insurance in Landstuhl Kaiserslautern Germany
If you're a mom or a mom-to-be and live in or near Landstuhl, Kaiserslautern, Germany, and need a breast pump — you are at just the right place! Here at The Breastfeeding Shop, we work with overseas military moms every day. Furthermore, our team will work extra hard to get you the breast pumping equipment that you need. We want you and your baby to get just the right Landstuhl breast pump. More importantly, we can make this a stress-free and easy process for you. This way, you have more time to spend with your new family member.
You've probably been weighing the advantages and disadvantages of breast pumping and baby formula. If you decide that exclusively pumping for a newborn is what's best for your family, you'll need to get your hands on a top-of-the-line nursing pump. You may be worried about equipment like this costing too much — especially if you're still shopping for baby clothes and supplies. On the contrary, we can help you get a breast pump completely free of charge with your Tricare coverage. Even if you've already paid for a pump, we can speak with your insurance provider and get you a reimbursement for a breast pump.
Looking for Free Breast Pumps? Contact Us Today!
We understand that balancing life while being a mom, working, and being in the military or having a husband in the military is hard enough. Nevertheless, we are here to help! Here at The Breastfeeding Shop, we pride ourselves in assisting overseas military moms at the U.S Army Garrison Rheinland-Pfalz. We can get the best breast pumps through Tricare at no cost to you! We have the largest selection of top-rated breast pumps to choose from, including Zomee, Medela, Spectra, Ameda, Ardo, Motif, and more! Although, some high-end pumps will require an upgrade fee. Not sure which breast pump you want? All that you have to do is reach out to us.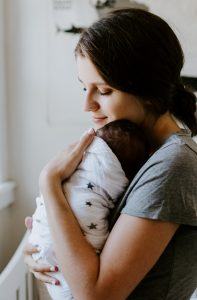 Need Some Help With Your Order?