Free Breast Pump Through Insurance Honolulu Hawaii
Breast Pump Covered through Tricare in Honolulu
If you are a military mom in Honolulu, Hawaii and you are planning on breastfeeding, make sure to get your free breast pump through insurance. You can select from the best breast pumps and find what's right for you! Just fill out this quick form to confirm your eligibility and choose your breast pump. Even if you don't know which breast pump is right for you, our team is here to help.
As an expecting mom, you may be comparing and contrasting the differences in formula versus pumping or breastfeeding. The American Academy of Pediatrics recommends breastfeeding for about six months and then continuing to provide breast milk along with solid foods for the following six months. Breast milk is the perfect source for nutrition, and the antibodies that you find in breast milk will help your baby's immunity. Although, not all infants can latch on without causing their mom pain. Of course, you want the very best for your child. But it's also important that you take care of your own health because your baby will be counting on you for years to come. If you're wondering how to get a breast pump in Honolulu, turn to The Breastfeeding Shop.
As you're starting to prepare for your baby's arrival, you may have noticed that children are expensive. You're probably buying diapers, a crib, a carrier, clothing, toys, and a baby monitor. All of this starts to add up pretty quickly. How are you also going to fit a breast pump into your budget? There's no need to worry about this when you partner with The Breastfeeding Shop. We make it easy to get a free breast pump in Hawaii. Plus, we offer a wide variety of pumps. Check out our Spectra and our Medela breast pumps from Tricare. Some high-end pumps will require an upgrade fee.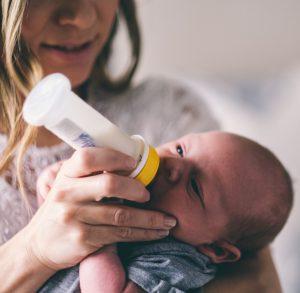 NEED SOME HELP WITH YOUR ORDER?