Fort Campbell Tennessee Kentucky Free Breast Pumps through Insurance
Fort Campbell Tennessee and Kentucky Breast Pumps Covered Through Tricare Insurance
If you're a mom and live near Fort Campbell, Tennessee / Kentucky and need a breast pump, you are at the right place! We understand that balancing life while being a mom, working, and being in the military or having a husband in the military is hard enough. We are here to help! Here at The Breastfeeding Shop, we pride ourselves in helping military moms get the best breast pumps through Tricare at no cost to them! We have the largest selection of top-rated breast pumps to choose from, including Medela, Spectra, Motif, Ameda, Ardo, EvenFlo, and more! Although, some high-end pumps will require an upgrade fee. Not sure which breast pump you want? Contact us for more info on our Fort Campbell Tennessee/Kentucky breast pumps.
Trying To Get a Tricare Covered Breast Pump at Fort Campbell? Contact Us Today!
Once you pick out your breast pump, just fill out our quick breast pump insurance order form and we will handle the rest! If you don't have a prescription yet it's not a problem, we will contact your doctor for you. Here at The Breastfeeding Shop, we strive to make it as easy as possible for military families to get the Kentucky breast pumps they need. We want your baby to be able to get enough nourishment to grow up healthy and strong. And pumping along with breastfeeding can make this process easier for both baby and mama. Some infants have trouble latching on, and will bite mom in the process. Meanwhile, some moms are preparing to return to the workforce. Therefore, they can't be there for each and every feeding. Getting a breast pump allows you to share baby feeding duties.
Click on our insurance order form to place your Breast Pump Order through Tricare!
Call us with any questions at 866-255-6779. We are a highly dedicated breast pump company that you can count on for Fort Campbell Tennessee/Kentucky breast pumps.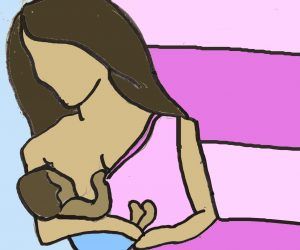 NEED SOME HELP WITH YOUR ORDER?