Birmingham Free Breast Pump Through Insurance
Is There a Place to Get a Breast Pump in Birmingham?
Get Your Free Breast Pump In Birmingham
As you're preparing for your baby's arrival, this is probably a busy, exciting time for you. You may be taking Lamaze classes, reading baby books, buying clothes and supplies, or visiting loved ones. So, you might not have time to call your insurance provider to get a free breast pump in Birmingham. That's where The Breastfeeding Shop comes in. With years of experience, we know exactly how to get new moms breast pumping equipment near Alabama. Simply fill out our simple order form, and we'll take care of the rest for you. Plus, we work with a number of insurance providers, including Aetna, Cigna, and Blue Cross and Blue Shield, as well as Tricare.
Making It Easy To Get a Free Breast Pump in Birmingham
If you're wondering how to get a free breast pump nearby Birmingham, you've come to just the right place. We're here to help you every step of the way, and we offer a great selection for you to choose from. So, whether you need a Medela, Lansinoh, Spectra, or BabyBuddah pump in Alabama, we've got you covered. Although, some high-end pumps will require an upgrade fee.
You may be wondering, "What's the perfect breast pump for me?" If you're not quite sure which one you should get, that's okay. We can help with that too. Our experts will gladly go over the differences between a Spectra S1 and S9 or an Elvie and Willow. We'll work with you to find a Birmingham breast pump that meets your needs. Just because one breast pump model was right for your coworker or relative, it doesn't mean it will work for you. So, contact The Breastfeeding Shop for more information.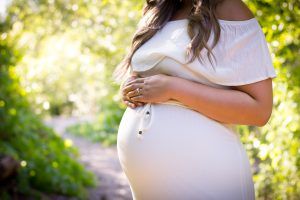 NEED SOME HELP WITH YOUR ORDER?