Get a Free Arizona Breast Pump
As you're preparing for your baby's arrival, you probably have a lot on your to-do list. It might include picking out cute baby caps and clothes, painting the baby's room, reading baby books, or picking up diapers and supplies. This is an exciting time for new parents. And the last thing you want to do is ruin it by spending time trying to contact your insurance company. You may think it's impossible to get a free Arizona breast pump from your insurance provider. On the contrary, this is very easy when you turn to the team at The Breastfeeding Shop. With over five years of experience, we work with insurance companies every day. So, we know exactly what you'll need to get your free breast pump near Phoenix, Scottsdale, or Tucson.
Looking for a Local Breast Pump in AZ? Contact Us!
Here at The Breastfeeding Shop, we have a variety of the best breast pumps. We carry everything from Elvie to Medela and Spectra breast pumps. Not sure which free AZ pump is best? That's okay. We're here to help you find the breast pump model that meets your specific needs. For example, a working mom who pumps every day may need a different pump than a mom who breastfeeds directly and only occasionally pumps breast milk. Whatever your needs are, we can hook you up with one of the top Arizona breast pumps that are right for you. Plus, we work with a variety of insurance companies. So, whether you need an Ambetter, Aetna, Highmark, Blue Cross and Blue Shield, or Cigna breast pump in Arizona, shop with us today.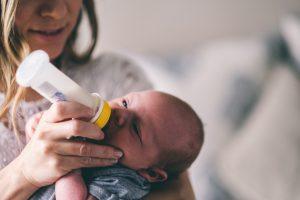 Need Some Help With Your Order?